We love to pack up a selection of our favourite products and our boom box and get on the road to expo's, festivals and race events around the country!
Our upcoming events can be found by clicking the Calender button below..
We hit the ground running (lol) at The National Running Show 2020 at the NEC in Birmingham this January. It was another epic event, we got to see Linford (in the distance) and were thrilled to see many people coming back to find us from the previous year!
Can't wait for the new sister event in London.
Worry Less Design USA officially launched in December at the Humana San Antonio Rock n Roll Marathon, Half Marathon and 10k. Our sister Etsy store is now officially open!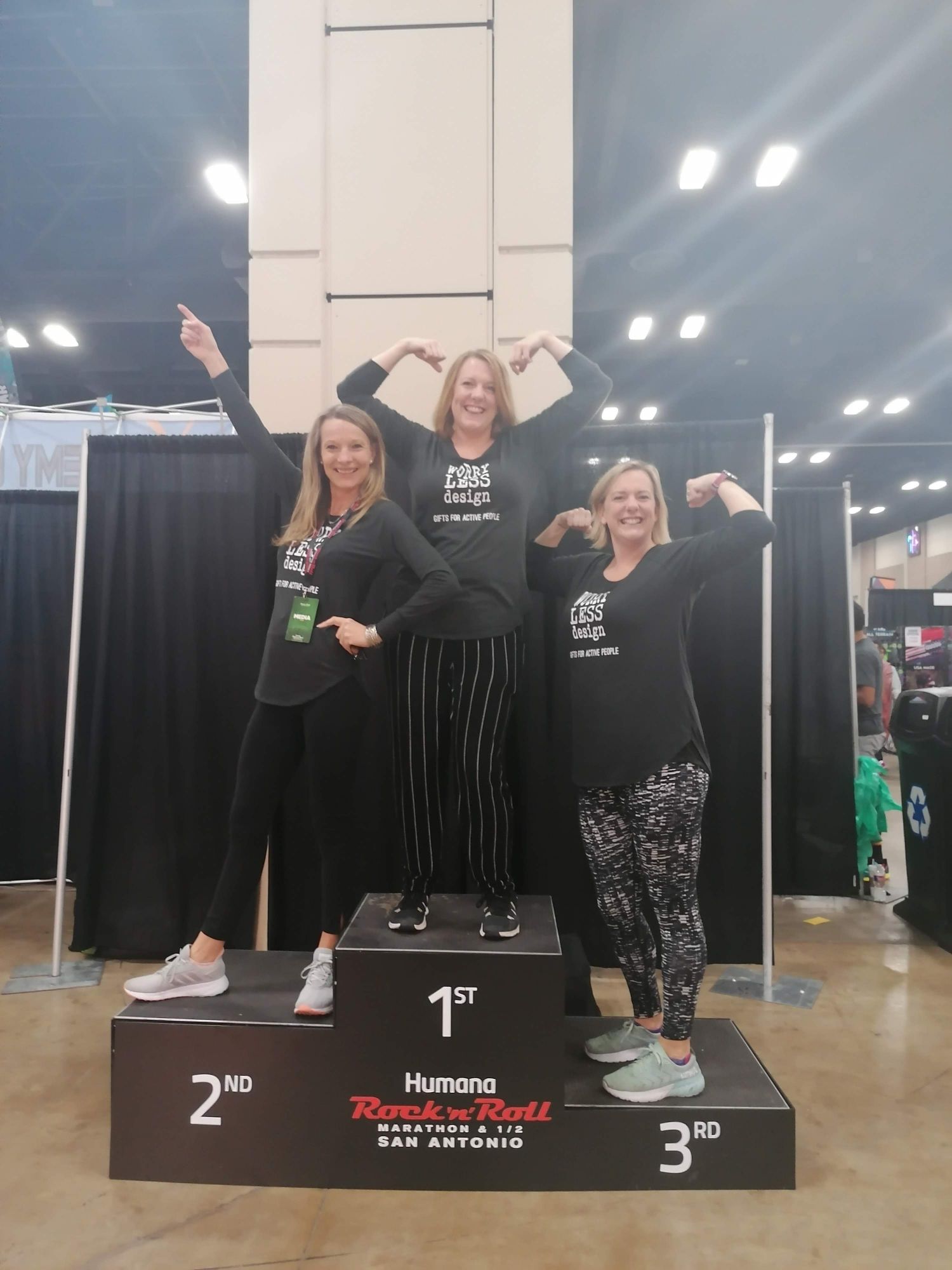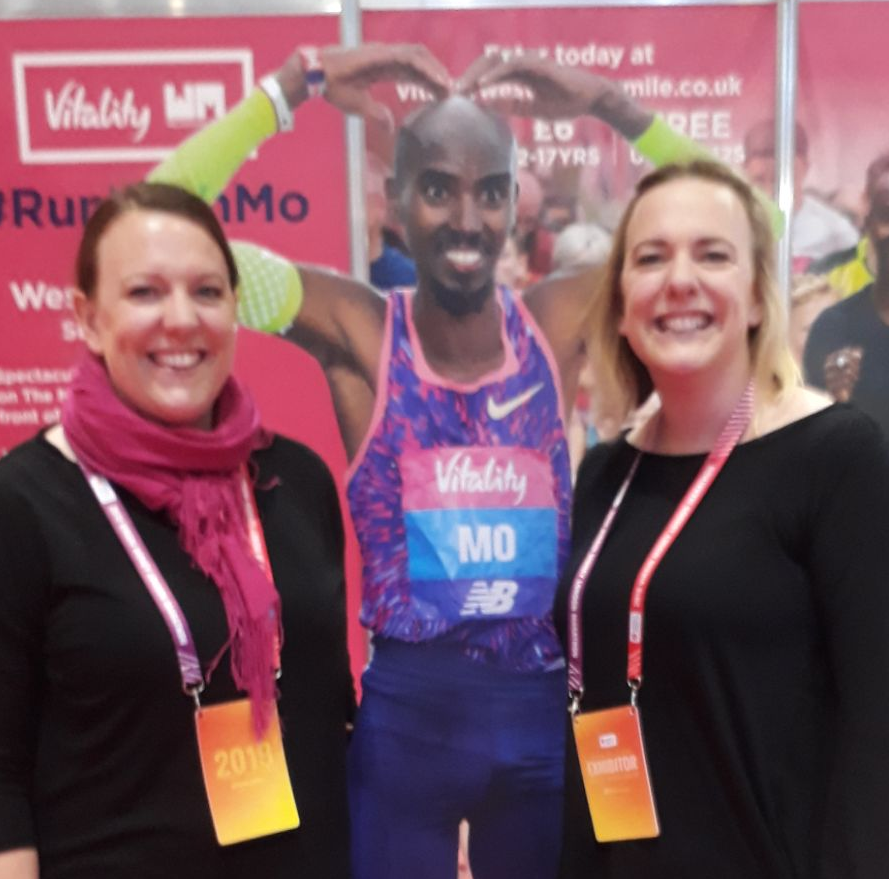 London Marathon Expo 2019
Not the real Mo, although we did meet Jo Pavey! An amazing experience, we were thrilled to have a stand at the 4 day pre-Marathon London Running Show. A lot of excited and nervous London Marathoners-in-waiting but a great buzz, loads of informative talks and other brands to splurge on (as well as us!).
We've been all over the place in the past few years, here are just some of the highlights.....
National Running Show 2019
Our first time at the NEC for the second National Running Show. Some of our new running designs adorned the VIP Meet and Greet area - can you spot Roger Black and Nell McAndrew?
It was such an amazing event, we are already booked to return next year!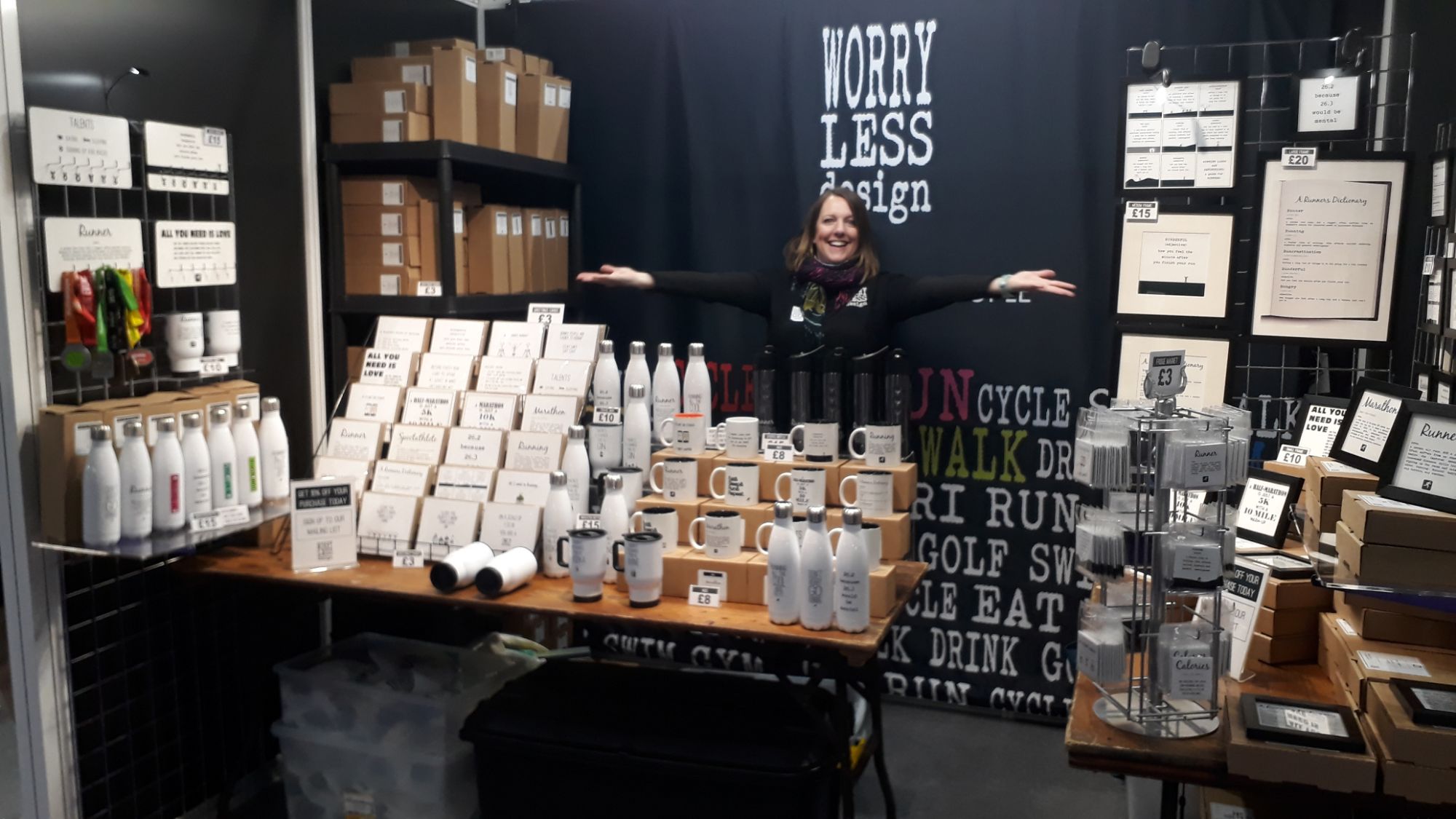 Brighton Marathon Weekend
Our first event actually on a Beach! An awesome weekend full of thousands of runners, riders and supporters spending their weekend of running, riding and shopping together.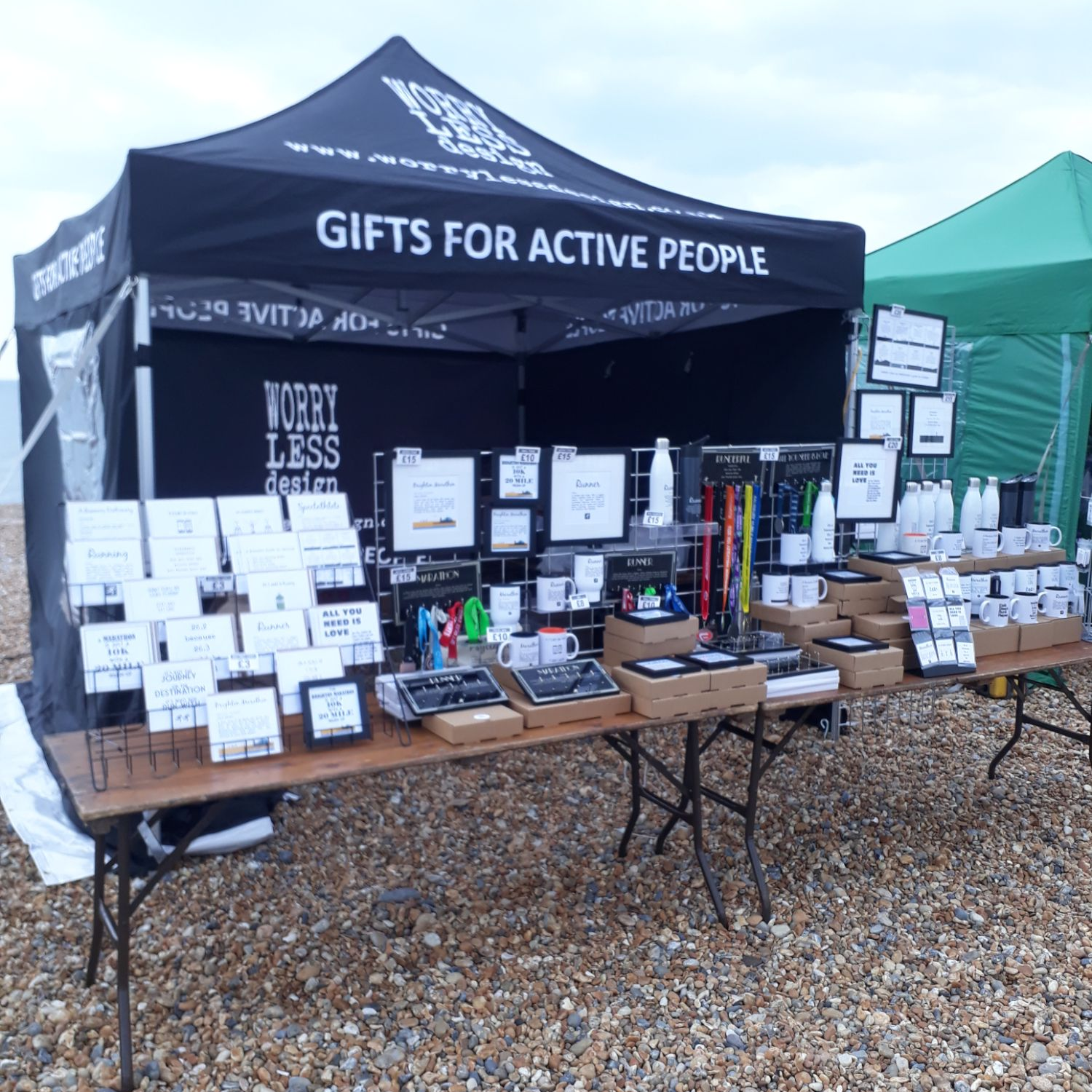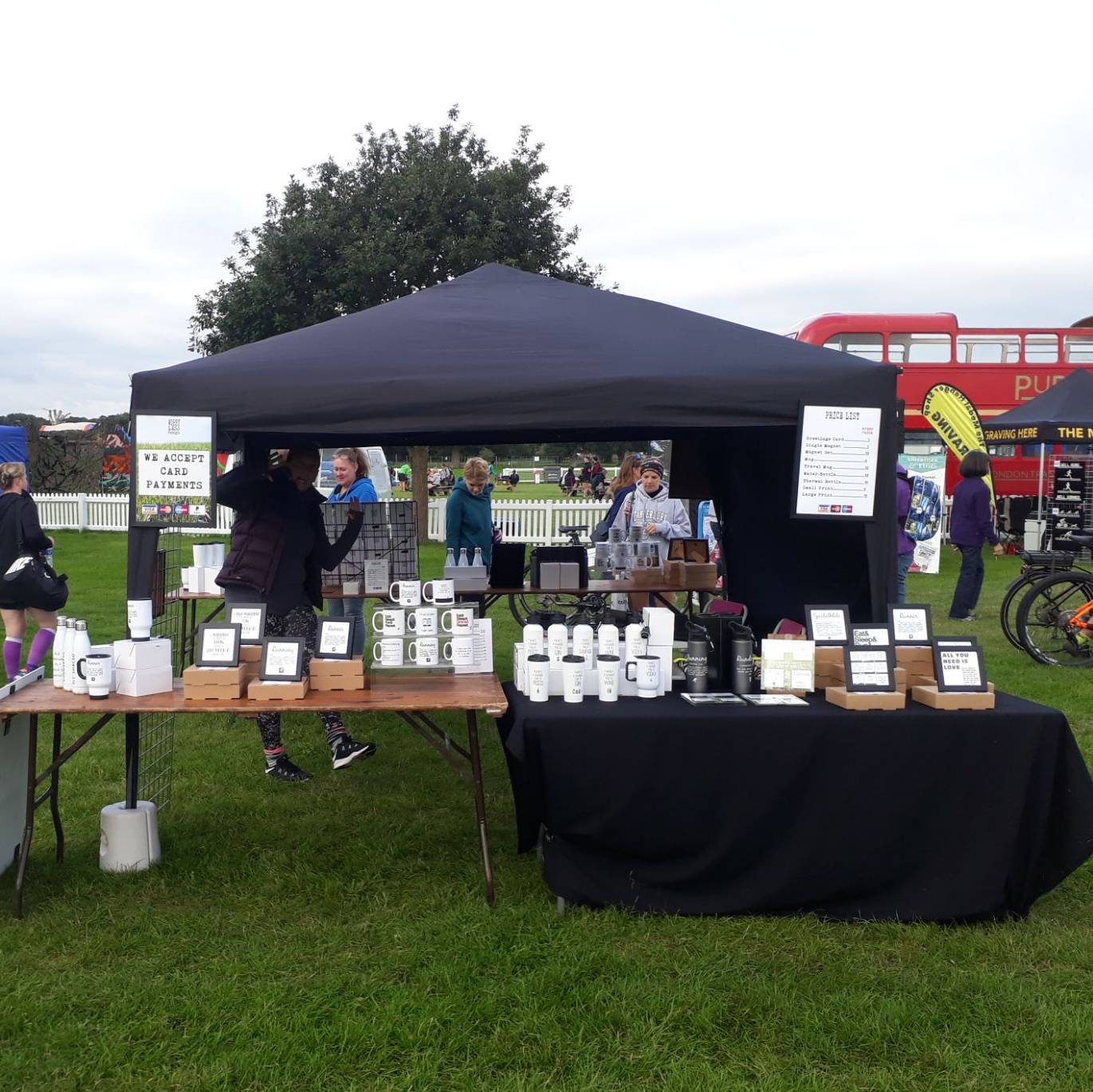 From Rutland to the New Forest, from Southampton to Harrogate via Eton Dorney, we got about a bit during 2018!